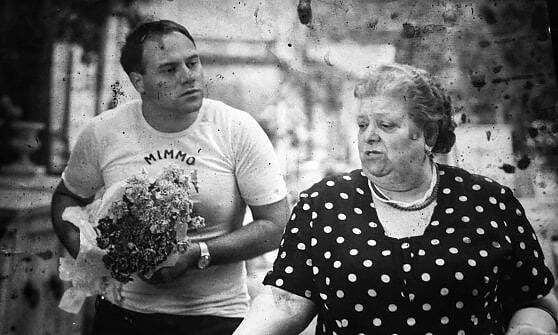 The 7 life-saving dishes when there is no "mammà" to cook …
Finally live alone …. ahhh what a feeling of freedom!
But what happens in the evening … when after an intense day of study and work you enter the kitchen … and you don't hear the echo of the mother's voice screaming "a tavolaaaaa !!!"
Don't panic …
Here are 7 life-saving dishes …
1. Spaghetti with garlic, oil and chilli pepper (impromptu dinner)
Generally everyone likes them, but it is always better to inquire about any intolerances or personal tastes. The pasta should only be immersed in water when it comes to a boil, otherwise you risk eating a hot mush. In a pan with 3 tablespoons of oil, slowly sauté a clove of garlic and two pieces of fresh red pepper. When the garlic turns brown and the pasta is cooked, the two ingredients are mixed in a pan so that the pasta absorbs the seasoning. A few minutes and the dish is ready.
A word of advice: better drain the pasta well, in order to prevent the hot oil from splashing up to the ceiling.
2. Pan-fried chicken legs (student dinner)
It is also an inexpensive dish and this usually to a perpetually penniless student, does not mind. Once purchased about a kilo of chicken legs, they are browned with oil, garlic and sage. As soon as the garlic turns brown, add half a glass of white wine, to let it blend and cook for about 30 minutes with a ladle of vegetable broth. When the chicken darkens and becomes crispy it is ready to serve. This dish can be prepared in advance together with the salad that will serve as a side dish.
3. The pizza (themed dinner)
It is much simpler than you think. For the dough, take a kilo of flour and two sachets of brewer's yeast powder of 25 grams each: dissolve the yeast in water, mix with the flour and start kneading. Add half a glass of oil, 30 grams of salt, a pinch of sugar and continue working with your hands. When the dough is compact but slightly sticky, it is left to rise. After two hours the dough has doubled its volume, it can be spread on the oven plate and seasoned as desired. A portion of the dough can also be fried in hot oil in order to obtain an excellent white pizza to be consumed with cold cuts.
If you can't do it, remember that coop and esselunga have excellent pizza preparations !! ?
4. Baked pasta (dinner with relatives)
It can be prepared in advance and reheated later, in order to have dinner ready. Cook the pasta and let it cool. In the meantime, the sauce is prepared with minced meat. In a pan, heat the chopped onion, carrots and celery to which about half a kilo of minced meat is added. Once the meat is cooked, add the tomato puree, add salt and leave to flavor for about ten minutes. In a pan, a layer of sauce is spread as a base, the pasta is spread, covered with the rest of the sauce, sprinkled with Parmesan, completed with cubes of mozzarella. Bake at 180 degrees in the oven for about an hour. When it is scorched outside it is ready.
5. Parmesan risotto (first wow effect)
Brown half a shallot in a spoonful of oil. When frying, 200 grams of uncooked rice are added. After a couple of minutes the rice will be toasted. At this point blend with half a glass of white wine. Once the wine has evaporated, vegetable broth is added until the rice is completely covered and left to cook for about 20 minutes, occasionally topping up the broth as it is absorbed. At the end of cooking, 50 grams of grated Parmesan are incorporated to whisk and a pinch of parsley to decorate.
6. Genoese meat (second to amaze)
In a pan roughly cut cherry tomatoes, two carrots, a stalk of senate and an onion, add two tablespoons of oil and a pinch of salt. Leave the vegetables to brown for a few minutes and then add a kilo of chopped beef. Cover everything with water and leave on the fire for a couple of hours. After this time the meat is ready. The vegetables can be blended to create a cream to accompany the meat.
7. Tiramisu (sweet for birthdays / parties)
Here too the recipe is quick and easy. 3 egg yolks are beaten with 3 tablespoons of sugar, 250 grams of mascarpone are incorporated. Separately, 200 ml of fresh cream are whipped and combined with egg and mascarpone cream. Be careful to mix the cream from the bottom up to prevent it from disassembling. In the meantime, a two-cup coffee maker is being prepared, which will be used to wet the ladyfingers. In a pan (with high edges), spread a first layer of cream, a second of sponge fingers soaked in coffee, and continue like this until the pan is complete. The top layer can be sprinkled with cocoa powder or covered with chocolate chips, preferably dark, to balance the sweet taste of the dessert. Leave to rest in the fridge for at least 2 hours.
Nothing now prevents the student from living alone and not starving.
Sorry, the comment form is closed at this time.