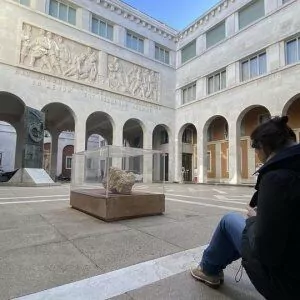 University, the Padua case: boom in foreign students: 79.2% increase
In the roulette of registrations in the year of Covid, the University of Padua tears an important "+" sign: that of students with foreign qualifications. It goes from 550 last year to the current 986 (but the figure is increasing), a + 79.2% that has not escaped the university analysts. So who are these foreign students who enroll in Padua? And why did they choose Padua? "They come from Iran, Turkey, India, China", explains Professor Alessandro Paccagnella, Vice Rector for International Relations. "It is the result of a work that we have been carrying out since 2017 and which rests on some pillars. First of all, we have increased the courses in English, therefore dedicated to international students: they are currently 27 and range from Engineering to Economics, Political Science, Agriculture, Veterinary and from last year also Medicine. The network of support and reception services for foreign students is also important. Third but not least the scholarships ".
In the year of the pandemic, with Veneto severely hit and the University of Padua called to the forefront of the fight against the virus, there was therefore an attractive effect that made the counters of foreign students soar. "Many foreign students are amazed by the first-rate treatment, such as the health care they get when they move here," continues Paccagnella. "Another strong element is the step forward made with distance learning. Foreign students waiting for a visa are regularly following our lessons from the other side of the world, thanks to Zoom. Some problems have been found in some African countries, where perhaps the connection is weak. In any case, the great will of all these thousand students is to come to Padua, to experience the city and its university. Word of mouth, then, will be the best advertising ". Rector Rosario Rizzuto, who spent a lot to open the University of Padua to the world, was also satisfied. As for the preferences of students regarding the choice of courses, the leap in Law (+ 71.7%), Economics and Political Sciences (+ 22.5%), Science (+ 19.3%), Human Sciences (+ 13.7%), Agriculture and veterinary medicine (+ 13.4%), Medicine (+ 7.5%), Psychology (+ 4.4%). A slight decrease (-2.2%) was recorded only in Engineering.
Sorry, the comment form is closed at this time.